a home away from home
We understand that when you drop your child off with us, you are trusting that they receive the level of care and attention that they would receive at home. We do our best every day to make that happen.
OUR CHURCH
College Park United
Here are College Park United, we pride ourselves in being an open and loving community of faith whose mission is to love big on those within our reach, including our wonderful littles at the CDC. Our Child Development Center is one of the most cherished aspects of our church, providing us with joy, light and wonder. Our school is a ministry of our church, although we certainly do not discriminate against any other faith-based backgrounds.
OUR SCHOOL
Child Development Center
We are a full-time childcare facility (7am-6pm) that uses curriculum-based learning and developmentally appropriate programs to give your child the best care possible. Our mission is to accept each child as a unique individual, blessed with talents and gifts, worthy of recognition and praise, and to provide each child a safe, loving and effective Christian environment that promotes growing and learning in the light of His love.
Who We Are
Our Wonderful Staff
We are a community of educators and caretakers who have a passion for children and, while we have lots of fun with the kids, we take their growth and learning very seriously. Our staff is made up of a diverse group of people from different backgrounds, with different strengths, to help your child thrive in a classroom environment.
Merrill Frailey
Lead Pastor
About Merrill
Merrill Frailey is best known for her glowing smile, energy, deep faith and positive take on life.  Merrill received her accreditation for Life Coaching from CTA, Coach Training Alliance, an ICF Accredited School. Merrill became an ordained pastor in 2015 and is thrilled to be appointed as the Senior Pastor at College Park United Methodist Church.  
Carmen Loiseau
CDC Director
About Carmen
Carmen has been with the CDC for two years now as the Center Director and has enjoyed every minute of it. She holds an AA in Nursing from Eastern Europe, her National CDA and Director Credential. She is married, and has raised 4 kids, including 3 College-aged students. Carmen and the CDC team are working hard to provide a safe, educational and nurturing environment and are completely dedicated to preparing your children for Kindergarten and beyond.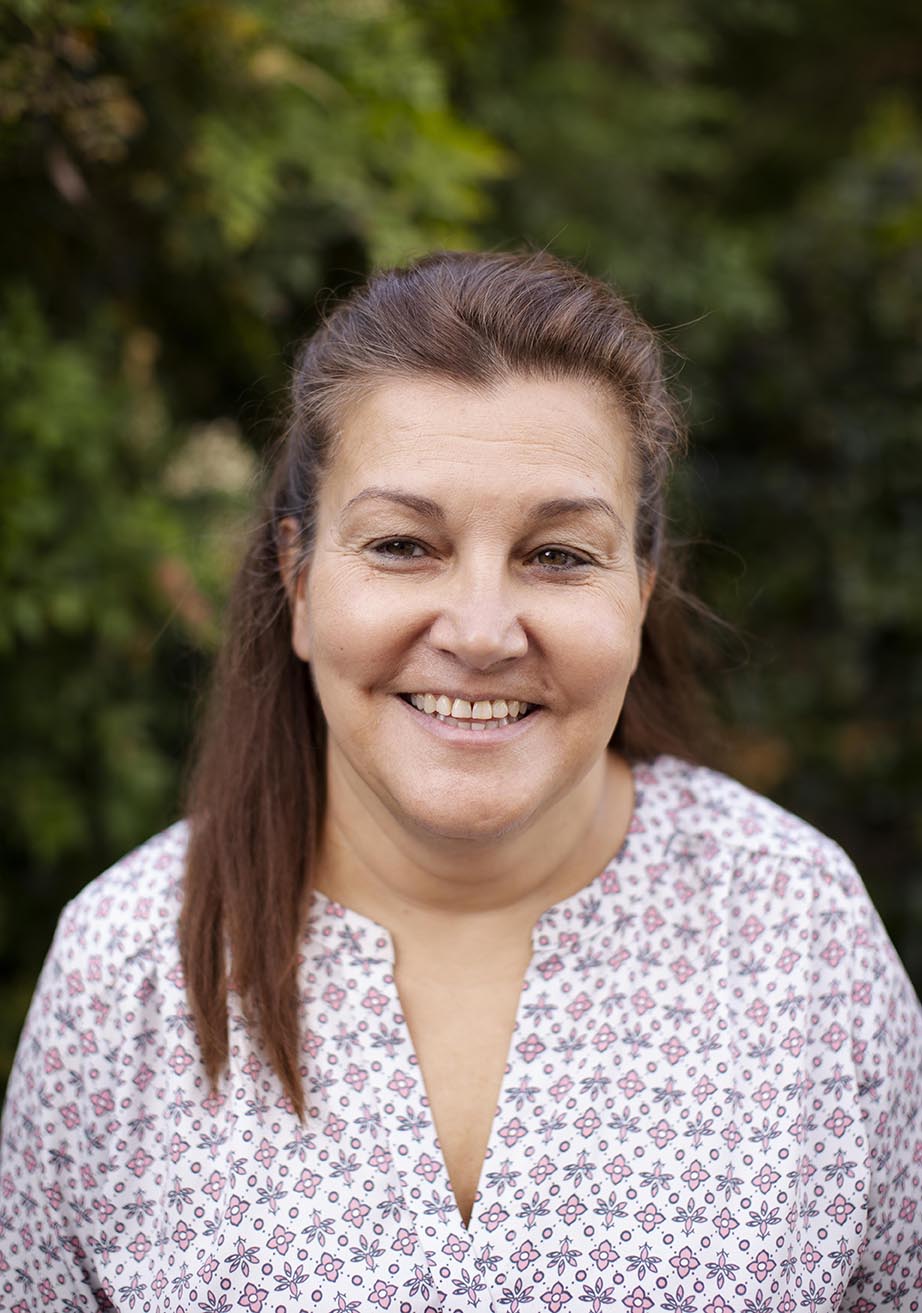 Dana Seegulam
CDC Administrative Assistant
About Dana
Dana begain working for CPUMC's Child Development Center in 2013 as a classroom teacher.  Her experience of owning her own childcare business in her home state of Rhode Island, led her to begin helping out in the front office.  Two years later, Dana took over the front office.  Dana is so loved by the students, they think she lives in the office and ask her often if she sleeps under the desk.  Dana is a mother to 2 adult children and a grandmother.  
About Nelky
I am Mrs. Nelky and this is my eighth year teaching at the CDC. I have been working with children for 29 years. I have my Child Development Associate Credential, VPK certification, and my CPR certificate and speak both English and Spanish. I continue to pursue my education classes beyond the required 45 DCF hours and attend the annual FLAYEYC conference. In my free time i enjoy traveling to Puerto Rico with my husband Joe, our son, grandson and granddaughter. I also love the beach!
About Ornella
I am Ms.Ornella and i have been with the CDC since July 2016. I was born in Italy and raised in Miami. Throughout my life i have managed to learn to speak fluently in four languages: English, Italian, Spanish and French. I gained knowledge and experience in teaching while volunteering for two years at an elementary school in Miami. I lived in France, teaching English at an International school for two years, but moved to Orlando to continue my education at UCF, in order to gain my Bachelors in teaching. I enjoy drawing in my free time and likes to inspire children to be creative.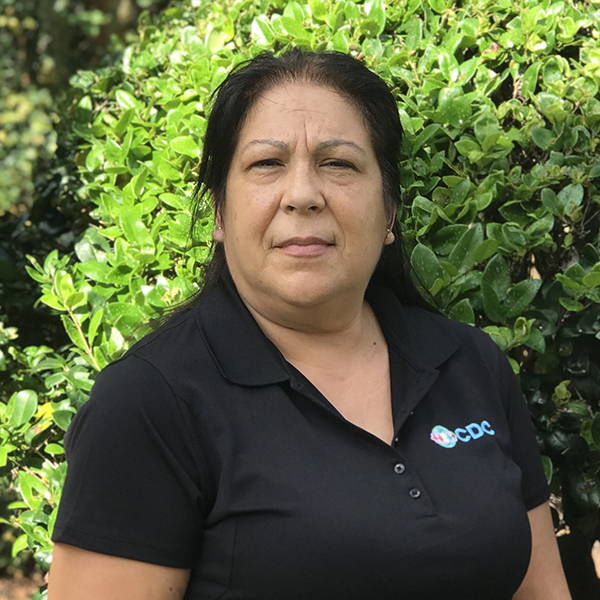 About Ms. Lopez
This will be Mrs. Lopez's sixth year teaching at the CDC. She has been working with children for the last 21 years. Mrs. Lopez is married with two kids of her own and is also a very proud grandmother of one grandson and two more grandchildren by the end of the year. She continues to pursue her Child Development Associate Credential through her education classes and is also CPR/ First Aid/ AED certified. In her free time, she enjoys spending time with her family and attending church.
About Ms. Myles
This is Ms. Myles first year with the CDC. She has 15 years of experience working with children. She is originally from New York and when she got married, moved to Orlando. She has 5 children and 10 grandchildren. Ms. Myles has her CDA in Early Childhood Education and is currently enrolled in school for her Bachelor's degree in Christian Education and will graduate in June 2018.
About Cynthia
This is Ms. Cynthia's first year at the CDC and has over 10 years of experience working with young children and has her DCF staff credentials, and is also in school for her CDA. Ms. Cynthia is originally from New York and is fluent in Spanish. She has two children, a boy whose 6, and a girl whose 9.
About Ms. Kari
Ms. Kari has been teaching preschool for over 15 years. She has been with the CDC since 2009 and enjoys working with all ages. She has her National Child Development Associate (CDA) and Director's Credential from Tallahassee Community College. During her free time, Ms. Kari loves spending the day at the beach with her husband and two busy boys, reading thrillers, working in the yard, and riding her baby blue bike around the neighborhood. Some of Ms. Kari's favorite activities in the classroom are singing fun songs during group time, creating special themed snacks with the children, and watching each child grow and learn in a safe environment.
About Ms. Jennifer
I am Ms. Jennifer and i'm going on my fourth year here at the CDC. I have been working with children for about 14 years and i still can't imagine a more rewarding job then this one. I'm originally from Beaufort N.C., I am married and have 3 children (Christopher 15, Conner 9, and Taylor 5) and 3 step children. Some of my hobbies include reading, cooking, music, and spending time with my family. I currently have my DCF 45 hours and my CDA. I'm super excited at the prospect of a sensational new year.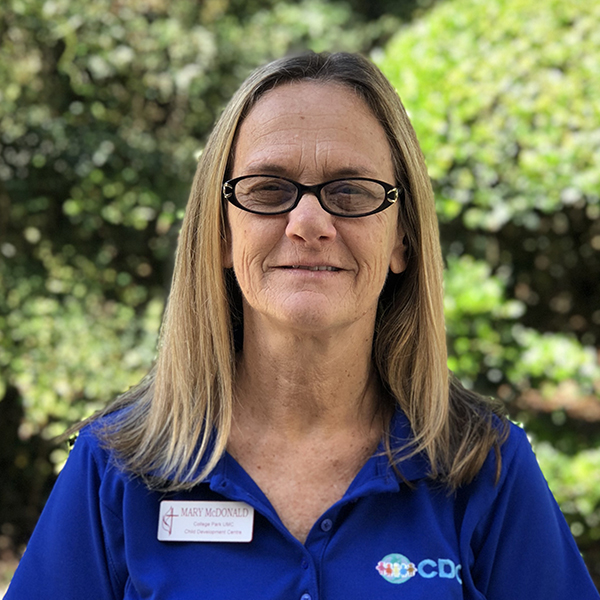 About Ms. Mary
I am Ms. Mary and this is my eighth year at the CDC. I am a Florida native, born and raised in Winter Park. I have been working with children for 30 years. I have completed a CDA in Early Childhood Education, my 45 hours of DCF training, and an additional 20 hours of in-service training every year. I feel so blessed to be able to work with your child during this very important time in their life. I love to go to the beach, swim, go for walks, and spend time with my grandchildren.
About Ms. Maxine
I am Ms. Maxine and I'm from San Diego, California. I moved here to Orlando in January 2000. I have been at the CDC for 14 years. I feel very blessed to be part of a Christian school. I have my Florida Staff Credential (CDA) and Director's Credential that i obtained from Orlando Technical College. I am married and have two sons, who are members of the worship group here at CPUMC. I am very excited and feel blessed to be working with your child as they continue to grow in their learning. I enjoy reading , listening to music, going to the movies and spending time with my family.
About Ms. Hollie
Hollie has been with the CDC for many years. She loves working here for the joy that the children bring into her life. Hollie has completed her state mandated 45 hours and she is also CPR/ First Aid certified. Hollie is also continuing her education in Early Childhood. Hollie looks forward to a great year singing, playing, dancing, reading, and doing arts and crafts.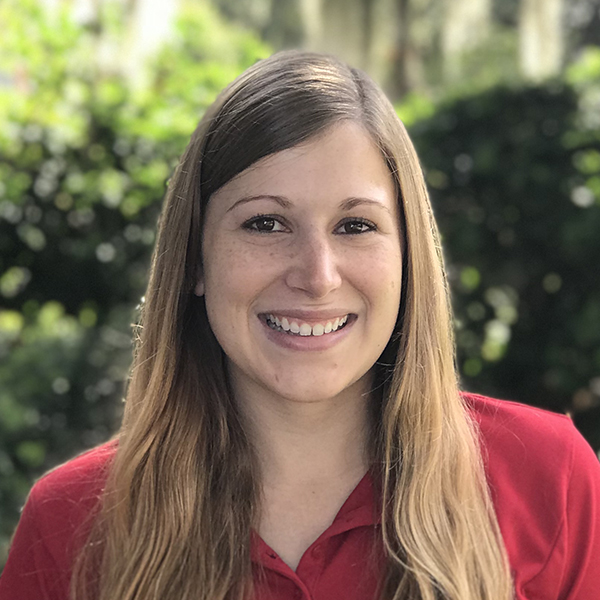 About Ms. Carrie
Ms. Carrie is excited to start her second year here at the CDC. She is CPR certified and has her 45 hours of DCF requirements. She currently attends Valencia College to become a teacher. She loves working with children of all ages. In her spare time she likes photography and hanging out with her friends and family.
About Ms. Ana
Hello friends, and welcome to the Little Red Schoolhouse. I am Mrs. Ana, and i will be the Spanish teacher this school year. I was born in Panama and was fortunate to have had a bilingual education beginning in Kindergarten through High school. My goal is to create a fun and exciting learning environment using music, games, art, and other activities. Please join me on the adventures of the Little Red Schoolhouse!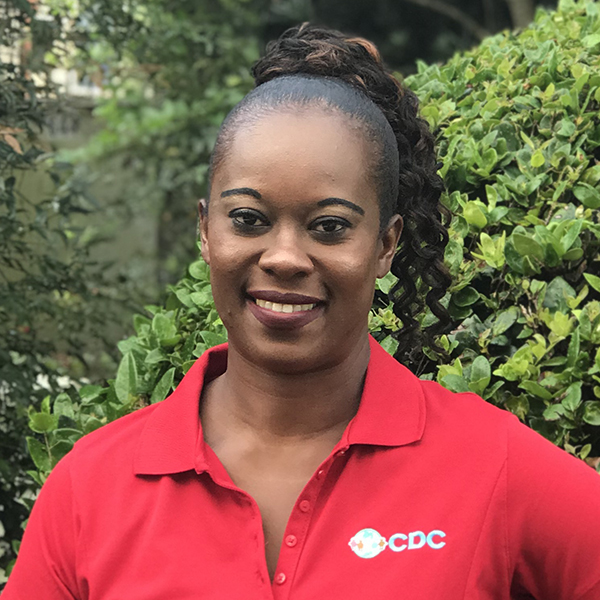 About Ms. Andrea
I am Ms. Andrea, a native of Jamaica, West Indies, and now an American Citizen. I have an Associate's Degree in Early Childhood Education, and have been working with children for over twenty years. I have been with the CDC family for nine years. I continue to educate myself by attending regular in-service classes and the annual FLAEYC Conference. I have one son; enjoy running, dancing, reading, and watching movies. I love children dearly and will continue to teach and nurture them to the best of my ability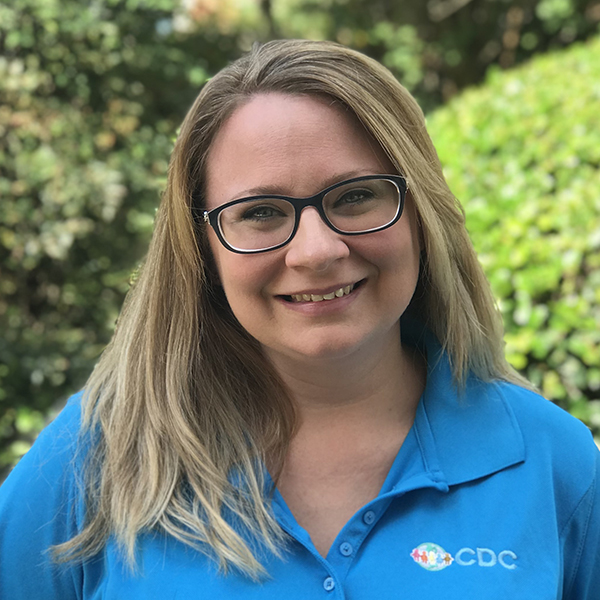 About Ms. Lori
Ms. Lori is in her 13th year of teaching preschool. She has studied and worked in many different fields such as law and medicine. However, she always comes back to teaching because that is where her heart is. Lori previously worked as an EMT, a Medical Assistant and also studied Child Psychology. These positions have guided her through this wonderful learning experience and prepared her to be the best Early Childhood Educator she can be! Lori was born in Boston and lived in South Florida for many years before calling Central Florida her home. She is married, and has two amazing children, ages 12 and 13. Lori is very excited to be part of CPUMC and is eager to watch our school grow.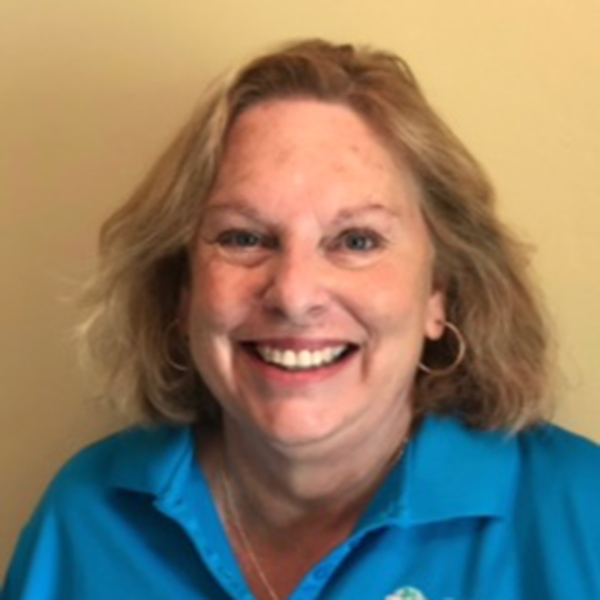 About Ms. Anne
This is my first year at CDC and I am thrilled! I have enjoyed over 20 years of teaching experience in preschool and Pre-K at the First Presbyterian Church of Orlando. I attended Marymount College in Arlington VA..
I have an Advanced Level CDA and my Associate of Arts degree in Early Childhood Development and Education. I am dedicated to providing a well rounded educational experience for your children through my commitment to my own continued education in the field. I grew up in Monmouth Beach, New Jersey. My husband and I transferred to Florida in 1982. Together, we raised three children and have 8 beautiful grandkids. During my free time I enjoy cooking, gardening, reading, and family visits. My favorite things to do in class are silly songs, story time, and Science experiments.
About Ms. Annie
Annie was born and raised in the Dominican Republic and moved to Orlando in May 2006. She has been working with children for over 8 years. She has completed all of her DCF classes and has been happily married to the love of her life for over 11 years, and they have a baby boy. She also loves spending quality time with her family and friends. She has a passion for traveling and exploring. Traveling is a fascinating way to discover and know new things. She also enjoys cooking and going to the beach. The opportunity i have to teach children is truly a gift and privilege given from God.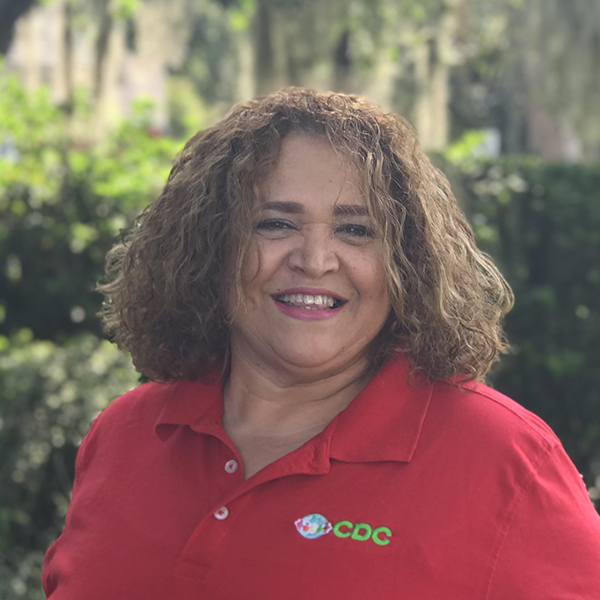 About Ms. Marlys
Marlys is from Dominican Republic. She has been in the US for 30 years. She has two children; Isaiah whose 16,and Lumaris whose 14. She has been working with children for 12 years; she has been with the CDC since 2016. Marlys has her 45 DCF hours and is CPR/ First Aid certified. When she is not working her love is going to the beach, church, cooking and eating, but her passion is spending time with her friends and family.
About Ms. Edith
Edith is from Caguas, Puerto Rico and has been working with children for 10 years. Edith is working on her 45 DCF hours. She has studied Clinical Psychology. Edith loves reading, camping, and going to the theater in her spare time. She feels very blessed to work at the CDC and is looking forward to a great year. She can't wait to see the children grow and develop.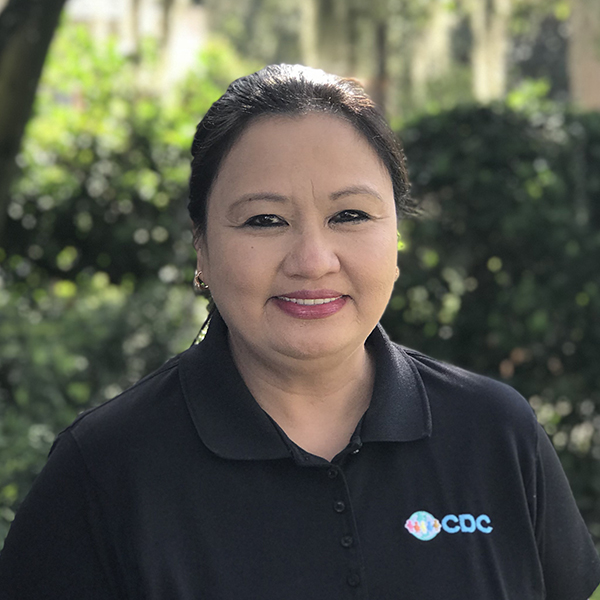 Ms. Maria
Ms. Maria is in her first year here at the CDC. She is originally from Mexico. She has 10 brothers and sisters and her birthday is July 27th. She has lived in the United States for over forty years and became a U.S. citizen 10 years ago. She has been married to her husband Frank for over 30 years and has 4 children and a dog named Rocco. She has been working with children for 2 years. She enjoys working with children and is happy to be a part of the team here at the CDC. Some of her hobbies include planting her own vegetables, crops, and plants. She especially enjoys tending to her orchids.
Ms. Ruth
This is Ms. Ruth's first year at the CDC. Ms. Ruth is an Orlando native from the Conway area. She graduated from Florida Southern College, with a bachelor's degree in marketing and finance. After her son was born, she began providing childcare in her home. In 2003 she started working at Conway Methodist Preschool. During her 14 years at the school, she was a classroom assistant, substitute, and office manager. Along with her degree, she has her 45 DCF hours. She feels so blessed to have found a new school "home" here at the CDC. Children are so special and wonderful, and she loves working with them each day.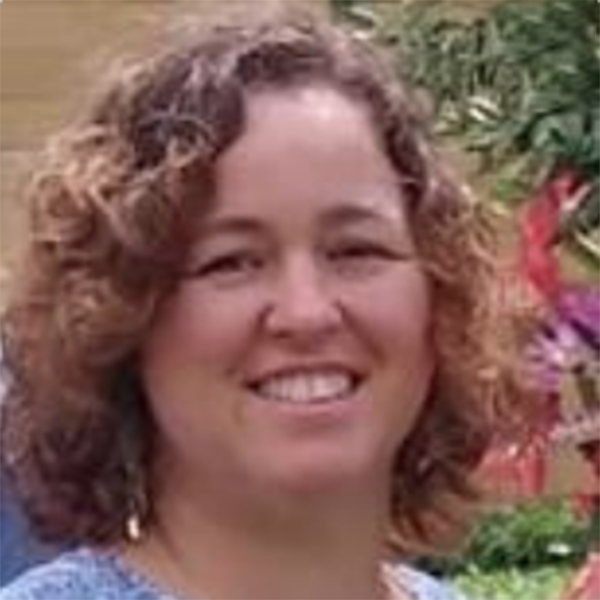 Ms. Tonya
Hello my name is Tonya Selitto. I am a native Floridian. I am married and have 3 older children. I have over 15 years of experience in Early Childhood settings. I earned my CDA, my Directors Credential, and my Associates Degree. I am finishing up my Bachelor's Degree in Early Childhood on August 15, 2019. I have experience in both corporate daycare and private preschool; however, my passion is curriculum and teaching children about Jesus. I have served as director for VBS and was responsible for purchasing the curriculum for that event and then sharing it with other churches. I love teaching Bible Study in VBS, and working in the Children's Ministry at my church.